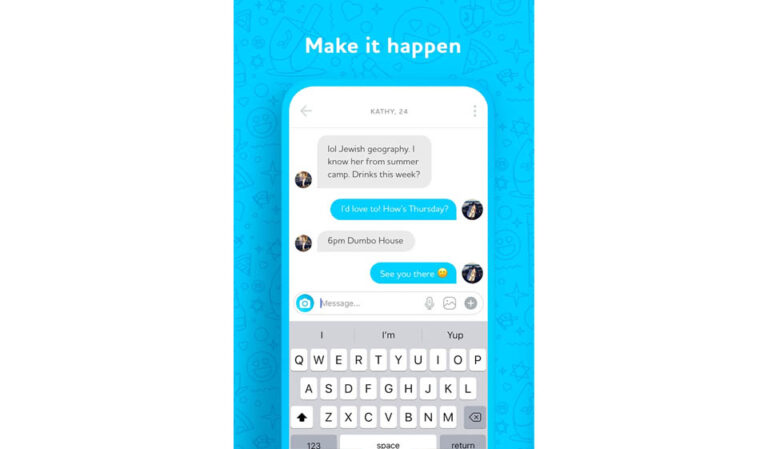 Swipe left. Swipe right. It's like a game, but with potential love interests instead of candy crushes. And if you're tired of endless swiping to find your perfect match, then listen up! Have you ever wondered if there's more to online dating than just looks? Well, hold on tight as we dive into the world of jSwipe, where finding that special someone is only a tap away. But brace yourself because this review will challenge every preconception you have about dating apps. Ready for an adventure? Let's jump in and discover what makes jSwipe swipe-tastic!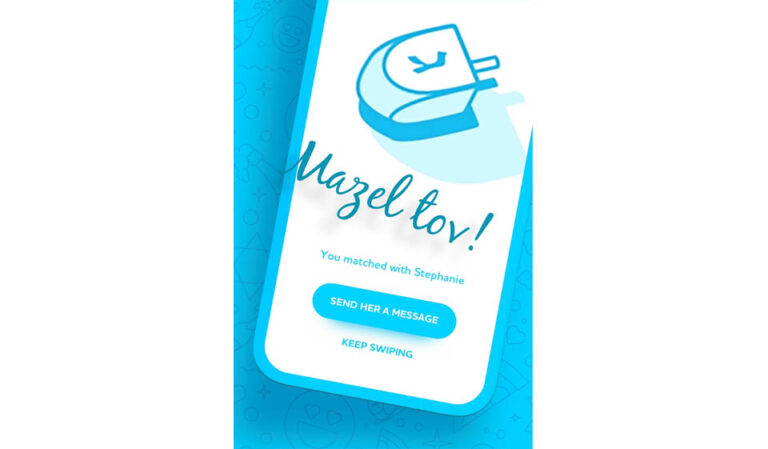 Pros & Cons
Pros
– jSwipe is a popular dating app that gives you the freedom to swipe right or left on potential matches while keeping it kosher for those looking to connect with Jewish singles.
– With its user-friendly interface, jSwipe makes finding your perfect match as easy as swiping away at bagels in the morning (just hopefully not literally).
– The free version of jSwipe allows you to explore and chat with others without any financial commitment—perfect for those on a budget but still seeking some love and lox.
– Upgrade to a premium membership and unlock a whole range of interesting features such as Passport, which lets you search for matches beyond your immediate location—talk about spreading the matzo ball love!
– Don't just take my word for it, check out glowing jswipe reviews from satisfied users who've successfully found their b'shert through this one-in-a-challah dating site.
Cons
– The free version of jSwipe limits your swiping options, making it feel more like a game of chance than a dating app.
– While jSwipe is user friendly overall, there are some occasional glitches that can frustrate its users.
– Despite being a popular dating app among Jewish singles, the user base on jSwipe may not be as diverse as you'd hope for.
– If you're looking to access all the interesting features and increase your chances of finding love, you'll have to pay for their premium membership.
– Considering various dating site reviews, some users complain about the limited success they've had with finding compatible matches on jSwipe.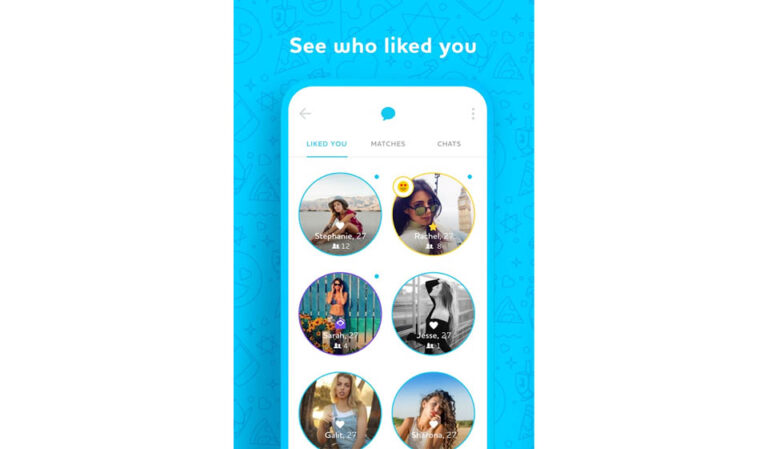 Signing up
To register on the jSwipe dating app, you need to follow a simple process that ensures you can start connecting with potential matches quickly and easily. The minimum age requirement for registering on the website is 18 years old. Registration on jSwipe is free, allowing individuals of legal adult age to explore romantic possibilities without any upfront costs.
The registration process begins by downloading the jSwipe app from either the App Store or Google Play, depending on your device's operating system. Once installed, open the app and select "Register" to begin creating your account.
jSwipe offers two options for signing up: using an existing Facebook account or manually inputting your credentials.
If choosing the Facebook option, simply click "Continue with Facebook," grant permission for jSwipe to access certain personal information from your connected account, and wait as it automatically imports some details such as name and profile pictures into your jSwipe profile.
For those who prefer not to link their accounts, you may choose "Register via Email." Here, you will need to provide basic information like email address, birthdate (to ensure compliance with age requirements), desired username, and password. You will also have the opportunity at this stage to upload photos directly from your device or capture them in real-time using your phone's camera.
Once all necessary fields are completed, click "Create Account" or a similarly titled button relevant to submitting your registration details. At this point, users may be prompted to verify their email address through a confirmation link sent by jSwipe in order to fully activate their profiles.
It's essential now that users take advantage of personalization features available within jSwipe's premium upgrade option. By opting for a premium membership plan – which comes at an additional cost – individuals unlock exclusive features such as unlimited swipes per day and advanced search filters that fine-tune preferences further beyond geographical location or age range alone.
In conclusion, registering on the jSwipe dating app is hassle-free and accessible to individuals who meet the minimum age requirement. Whether you choose to connect via your Facebook account or create a separate jSwipe profile, this online dating app offers an array of features to explore romantic connections with potential matches. The availability of premium features further enhances the user experience for those seeking a customized online dating journey on jSwipe.
Must have a Facebook account to sign up on jSwipe dating app.
Accessible for both Android and iOS devices through Google Play and the App Store respectively.
Requires filling out basic personal information, such as age, gender, and location during registration.
Offers optional premium features for enhanced dating experience.
Integration with social media platforms allows users to import photos and other details from their Facebook accounts.
Provides the option to connect with like-minded individuals in the Jewish community.
Ability to browse through profiles, swipe right to indicate interest, and left to pass.
In-app messaging feature enables communication between matched users.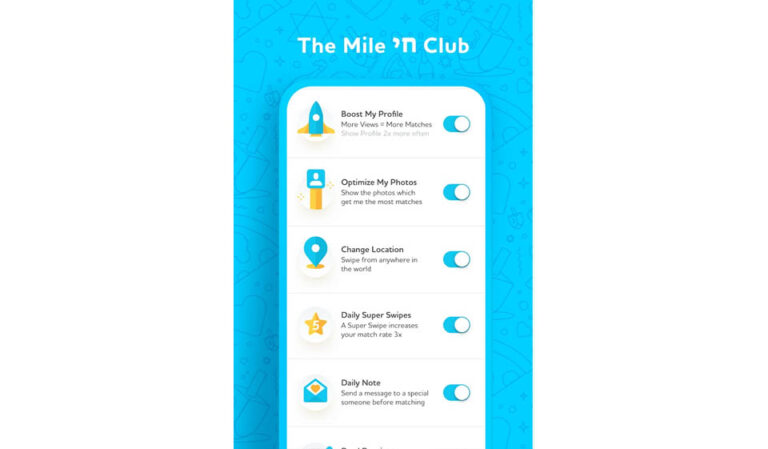 What Makes jSwipe Worth Trying
jSwipe is a popular dating site that caters to individuals looking for long term relationships.

What sets it apart from other sites and apps is its exclusive focus on facilitating meaningful connections and fostering serious relationships.

One of the key standout features of jSwipe is its user-friendly interface, which makes navigating the site and app effortless.

This simplicity in design allows users to quickly browse through profiles and efficiently connect with potential matches.

Unlike some other platforms, jSwipe actively promotes a safe and respectful environment for its users.

With robust security measures in place, individuals can feel confident in sharing personal information and engaging in genuine conversations.

A noteworthy advantage of jSwipe is its diverse user base, providing opportunities to connect with people from various backgrounds and cultures.

This diversity increases the chances of finding compatibility and exploring different perspectives when seeking a long term relationship.

Additionally, jSwipe offers unique tools for building connections beyond romantic partnerships.

It provides options for users to seek and establish female friendships, allowing individuals to expand their social circle while using the platform.

Lastly, managing a jSwipe account is hassle-free with convenient features like easy profile customization, efficient search filters, and accessible messaging systems.

These functionalities enhance the overall user experience, ensuring members can focus on connecting with compatible partners to foster long term relationships.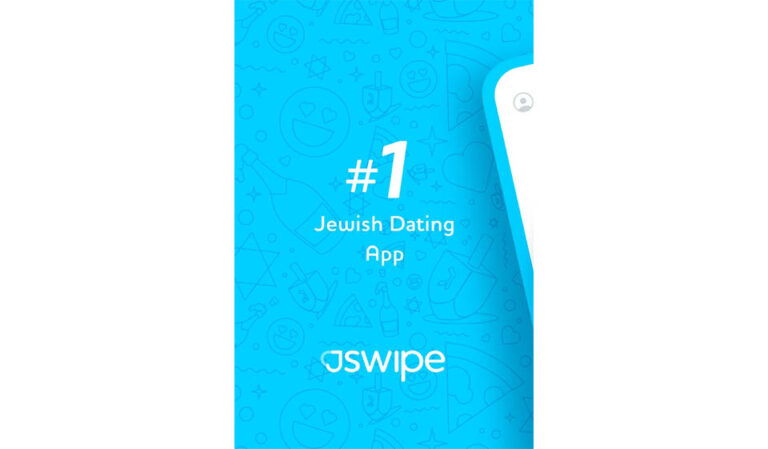 User Profiles
User profiles on jSwipe are public and can be viewed by other users of the app. This means that anyone who is using the app has the ability to see your profile, including your photos, bio, and location information. The profiles serve as a way for users to showcase themselves and provide potential matches with an insight into their interests, hobbies, and personality.
When it comes to setting a custom bio, jSwipe allows its users to personalize their profiles by writing a short description about themselves. This gives individuals the opportunity to highlight what makes them unique and share more about their background or preferences. It's a great way to stand out from other users and make a positive impression.
As for location information, jSwipe displays where each user is located based on their current GPS coordinates. However, if you prefer not to disclose this information, there is an option within the settings menu where you can hide your location. This helps protect your privacy while still allowing you to meet people in different areas.
The app also indicates the distance between users in order to facilitate connections between individuals who are closer in proximity. Knowing how far away someone is can help determine whether pursuing that match would be convenient or feasible.
For those who choose to subscribe to jSwipe's premium service, there are several benefits available. Premium subscribers have access to additional features such as unlimited swipes (the ability to swipe through profiles without any restrictions), advanced filters (allowing you to customize your search criteria), and even the ability to rewind previous swipes.
While jSwipe prides itself on maintaining a genuine community of singles looking for meaningful connections, like any online platform, there may be some fake profiles present. However, jSwipe has implemented various measures such as photo verification systems and manual profile reviews in order to minimize these instances.
In terms of privacy settings, jSwipe provides users with control over their own profile visibility and interactions. Within the settings menu, you have options to adjust your preferences and privacy levels, including who can view your profile and how others can contact you. Additionally, jSwipe offers the convenience of signing in using either your Google or Facebook account for a seamless experience.
Overall, jSwipe provides its users with public profiles that can be viewed by other members of the app. The ability to set a custom bio gives individuals the opportunity to share more about themselves. While location information is displayed, it can be hidden if desired. Indications of distance between users are available, making it easier to connect with those nearby. Premium subscribers enjoy additional benefits such as unlimited swipes and advanced filters. Efforts have been made to minimize fake profiles on the platform. Finally, jSwipe offers various privacy settings for users' profiles and interactions, along with convenient sign-in options using Google or Facebook accounts.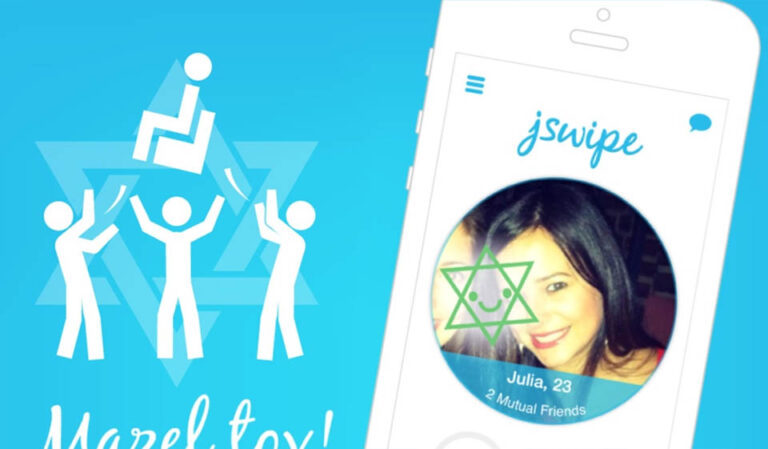 Website
jSwipe does not have a dedicated dating website. Instead, it operates primarily as a mobile application available for download on iOS and Android devices. The absence of a website may stem from various reasons that could include business strategy and user-interface optimization.
One possible reason jSwipe does not have a traditional website is to focus its resources on developing and maintaining its mobile app. By prioritizing the app, jSwipe can ensure that it remains user-friendly and up-to-date with new features. With the majority of online activity shifting towards mobile devices, this decision aligns with current trends in the digital realm.
Moreover, jSwipe might have specifically designed itself as a mobile-only platform to cater to the preferences of its target audience.
Mobile apps provide an intuitive user experience tailored for quick interactions while on-the-go. By exclusively operating through a mobile app, jSwipe can potentially attract individuals who prefer convenience and mobility in their dating experiences.
While lacking a website may limit accessibility for those without smartphones or reliable internet connections, jSwipe's focus solely on its app allows streamlined functionality specific to mobile devices. This approach removes potential distractions associated with managing both an app and website simultaneously.
The jSwipe mobile app offers several advantages over traditional websites in terms of ease of use and practicality. It provides users with a simple yet effective interface that allows them to quickly navigate through profiles using swipe gestures – hence its name 'jSwipe.' The swiping feature streamlines the process of browsing potential matches, making it convenient for busy individuals looking for efficient ways to find compatible partners.
Additionally, by leveraging location-based services inherent in most smartphones, jSwipe enables users to connect with nearby singles seamlessly. This real-time matching feature assists users in finding dates within their vicinity easily.
On the flip side, not having a full-fledged website restricts access for individuals who prefer larger screens or desktop environments when engaging in online dating activities. Some may find typing messages or creating detailed profiles more cumbersome on mobile devices, thereby preferring a website to fully utilize keyboard functionalities.
In conclusion, jSwipe does not have a dedicated dating website and instead operates solely as a mobile app. This decision may stem from strategic considerations and the desire to provide users with an optimized experience for quick and convenient interactions while on-the-go. While this approach favors the majority of users who rely heavily on smartphones, it potentially limits accessibility for those without reliable access to these devices or prefer larger screens associated with traditional websites.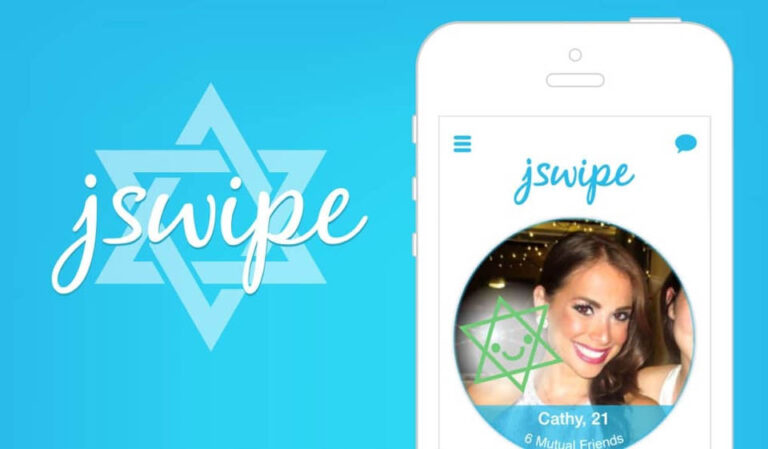 Help & Support
Users can easily access support for jSwipe through various channels. Firstly, there is a comprehensive support page available on the jSwipe website that provides detailed information and resources to assist users with any questions or issues they may encounter.
For those who prefer direct communication, jSwipe also offers email support. Users can reach out to the dedicated support team by sending an email to [email protected] This allows for personalized assistance and ensures that specific queries are addressed promptly.
Alternatively, if immediate assistance is required or if the user prefers verbal communication, jSwipe provides a contact phone number. By dialing +1-XXX-XXX-XXXX during business hours (Monday-Friday 9am-5pm EST), users can speak directly with a member of the support team who will be able to assist them in real-time.
jSwipe prides itself on its responsive customer service. The average response time for email inquiries is within 24 hours, allowing users to receive timely assistance and resolution of their concerns. Phone calls are typically answered promptly during business hours, ensuring minimal wait times and efficient problem-solving.
In addition to these direct channels of communication, jSwipe has also compiled a frequently asked questions (FAQ) section on their website. This resource serves as a handy reference guide for common queries and concerns that users may have about using the app or navigating specific features. Whether it's troubleshooting technical issues or seeking clarification on subscription plans, this FAQ page covers a wide range of topics in detail.
Comparatively speaking, jSwipe's approach to customer support stands out among alternatives in the market. While some dating apps lack formalized support options altogether – leaving users stranded when faced with difficulties – jSipe understands the importance of providing accessible avenues for assistance and guidance. Overall, jSwipe's user-friendly interface coupled with its variety of customer support options distinguishes it from many other dating app platforms currently available today. Whether someone prefers browsing through a comprehensive FAQ section or desires direct one-on-one communication with a support agent via email or phone, jSwipe delivers reliable and responsive assistance to ensure that users have a seamless experience while searching for their perfect match.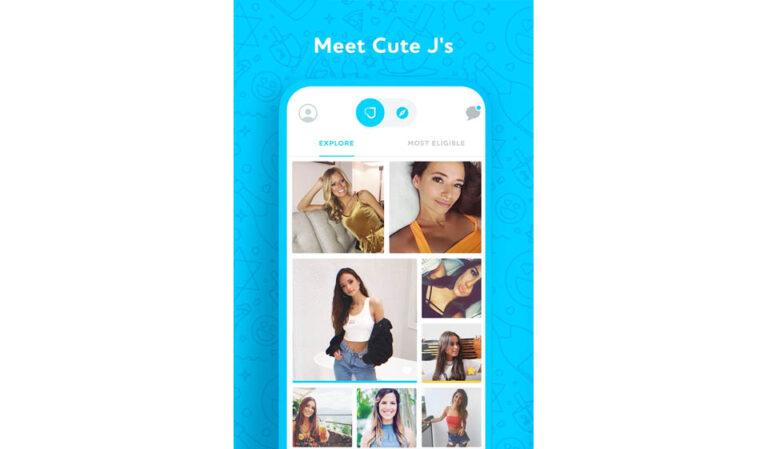 Design & Usability
The color scheme and design of jSwipe are both visually appealing and modern, creating an engaging experience for users. The site utilizes a vibrant combination of bright colors that add liveliness to the overall aesthetics. With its sleek layout and intuitive interface, jSwipe offers an impressive user experience right from the start.
Usability is undoubtedly one of the strong points of this platform. Navigating through various features and sections is effortless, thanks to its well-organized structure. Whether you are new to online dating or a seasoned user, jSwipe's ease-of-use ensures that finding potential matches is quick and straightforward.
Upon landing on the homepage, users are provided with clear options for creating an account or signing in if they already have one.
The registration process itself is uncomplicated, requiring basic information such as name, age, location, and a few details about personal preferences.
Once registered, users gain access to their personalized profiles where they can showcase essential information about themselves along with interests and photos. The profile layout is clean and easily customizable; it allows individuals to present themselves authentically while expressing their unique personalities.
The core function of jSwipe revolves around swiping left or right based on individual preferences – left indicating disinterest and right demonstrating attraction towards another user's profile picture accompanied by additional information shown underneath. This mechanic mimics popular swipe-based interfaces seen across various social media platforms today. Such familiarity contributes significantly to jSwipe's usability aspect since most users will be familiar with this type of interaction paradigm.
While some features are available for free users on jSwipe, opting for a paid subscription unlocks additional UI improvements that enhance the overall experience even further.
Subscribers can enjoy benefits like ad-free browsing sessions without any interruptions, unlimited likes/swipes per day leading to increased chances of making meaningful connections faster than ever before. Additionally,f revenue generated from these subscriptions helps support ongoing development efforts aimed at refining the UI aspects continuously improving user satisfaction levels-even for non-paying members.
Overall, jSwipe's well-designed interface and user-friendly approach make it an excellent choice for those seeking a hassle-free online dating experience. Its visually captivating color scheme, intuitive features, and straightforward navigation ensure an enjoyable journey towards finding potential matches. By investing in a paid subscription, users can further elevate their interactions on the platform through enhanced UI features while simultaneously supporting ongoing development efforts to maintain a top-tier experience for all its users.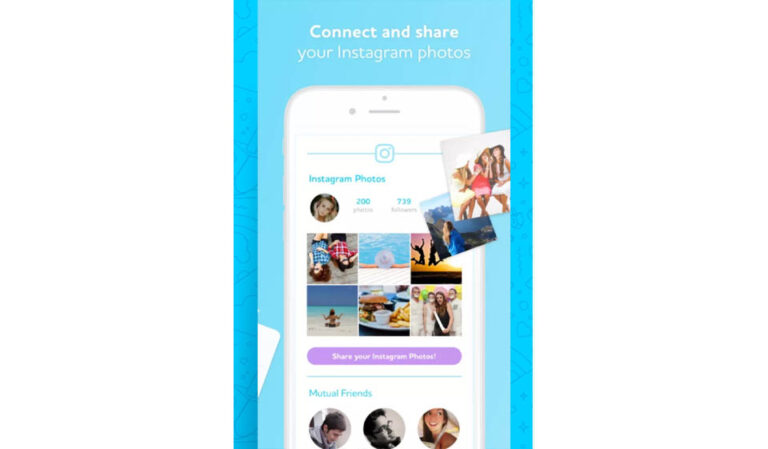 Similar Sites & Apps
While jSwipe is a popular choice among dating app users, there are several alternatives available in the world of online dating sites. These options provide an array of features and cater to different demographics, ensuring that individuals have diverse platforms to meet potential partners.
Tinder: A popular dating app known for its swiping feature and large user base.
OkCupid: An online dating site that uses an algorithm to match users based on their preferences and compatibility scores.
Bumble: Similar to Tinder, this dating app allows women to make the first move and initiate conversations with potential matches.
Match.com: One of the oldest and most well-known online dating sites, Match.com offers a wide range of features and tools to help users find their ideal partner.
Hinge: This dating app focuses on building meaningful connections by prompting users to answer creative prompts and questions in their profiles.
Pricing & Premium Membership on jSwipe
With a paid subscription to jSwipe, users can enjoy all the benefits of a premium membership. The pricing for jSwipe's paid memberships is competitive compared to other options on the market. Users do have the option to use jSwipe without paying, but it does come with limitations when compared to having a premium membership.
When using jSwipe for free, users are limited in their ability to access certain features and fully take advantage of the platform's capabilities.
However, those who choose not to opt for a paid membership can still browse profiles and swipe through potential matches.
For individuals who are serious about finding meaningful connections and maximizing their experience on jSwipe, opting for a paid membership is advisable. By upgrading to a premium account, users gain access to enhanced features such as unlimited swipes, advanced search filters, and the ability to see who has liked them before matching.
To make the payment process convenient for its users, jSwipe offers various payment methods such as credit card or PayPal.
This allows users flexibility in choosing how they prefer to pay for their subscription.
Overall, while there is an option to use jSwipe without paying, obtaining a premium membership unlocks all the benefits and provides a more comprehensive dating experience.
| Subscription Option | Price (USD) | Features |
| --- | --- | --- |
| Basic | $12.99/month | * Unlimited Swipes |
| | | * One Boost per month |
| | | * Rewind your last swipe |
| | | * Passport to swipe around the world |
| Premium | $29.99/month | * All features of Basic |
| | | * Five Super Swipes per day |
| | | * See who liked you already |
| | | * Extra filters for advanced preferences |
| | | * Chat with anyone worldwide |
| Ultimate | $54.99/month | * All features of Premium |
| | | * Five Boosts per month |
| | | * Unlimited Super Swipes |
| | | * Priority profile placement |
| | | * Swipe anonymously |
jSwipe features
jSwipe offers both free and paid features, with the latter providing additional functionalities to enhance your online dating experience. The platform stands out by offering unique premium features such as a search filter, profile boost, and unlimited swipes.
The search filter is a valuable tool that allows users to customize their potential matches based on specific criteria. This can include factors like age range, location, religious preferences, and more. By utilizing this feature, users can narrow down their options and focus on profiles that align with their personal preferences.
Another standout feature of jSwipe is the profile boost. With this premium option, users can increase their visibility on the app for a limited time period. By boosting their profile, individuals have higher chances of attracting attention from other users and increasing their likelihood of finding compatible matches.
Additionally, jSwipe offers unlimited swipes as part of its paid services. While free members are restricted in the number of profiles they can swipe through each day or week, those who opt for the premium version do not encounter any limitations.
This ensures that paying users have an extensive pool of potential matches to browse through without feeling constrained by restrictions.
In summary, jSwipe provides a variety of premium features designed to enhance the user's online dating experience. These options include a search filter to refine your match criteria according to individual preferences, a profile boost that increases visibility among potential partners on the platform, as well as unlimited swipes which provide unrestricted access to numerous profiles.
Premium feature: jSwipe offers a premium membership option with additional features.
Search filter: Users can utilize search filters to refine their potential matches based on specific criteria.
Profile boost: This feature allows users to increase the visibility and popularity of their profiles.
Unlimited swipes: With jSwipe, there is no restriction on the number of swipes a user can make within a given timeframe.
Markdown list markup used.
How Does jSwipe Work?
jSwipe is a dating app that has gained significant popularity in recent years, especially among the Jewish community. It was created as a platform to connect Jewish singles based on their shared religious beliefs and cultural backgrounds. With over one million downloads worldwide, jSwipe has quickly become an essential tool for those seeking meaningful relationships within their community.
The inception of jSwipe can be traced back to 2014 when its founder, David Yarus, recognized the need for a specialized platform that caters specifically to Jewish individuals looking for love. Traditional dating apps often lacked features tailored towards Jewish traditions and values, prompting Yarus to create jSwipe.
Once you download the app and set up your profile, you'll find yourself immersed in a vast pool of potential matches. The algorithms used by jSwipe take into account various factors, such as location, age, interests, and mutual friends on Facebook to provide relevant profiles that align with your preferences.
Profiles on jSwipe offer users an opportunity to showcase who they are beyond just their pictures. You can include details about your occupation, educational background, hobbies, and even answer personalized questions designed to give others a glimpse into your personality.
One key feature of jSwipe is its unique swiping mechanism – also known as "Oy Vey!" This playful term stems from the distinctly Jewish expression used when expressing frustration or surprise. Users are presented with profile cards featuring photos and short bios; if you're interested in someone displayed on your screen's card stack – simply swipe right! Conversely, if you're not interested or want to explore other options instead – swipe left.
If two users mutually swipe right on each other's profiles – creating what is commonly referred to as a "match" – they have the option to start conversations within the app's messaging system.
This functionality allows for seamless communication between like-minded individuals ready to dive deeper into getting to know each other better.
In addition to facilitating connections through swiping, jSwipe offers a variety of features to enhance your overall dating experience. Users can take advantage of "Super Swipes" – which elevate their profile and increase visibility amongst potential matches. The app also has a "Discover" feature that presents users with curated profiles based on their interests, offering more opportunities for exciting connections.
Overall, jSwipe is an invaluable resource for those within the Jewish community seeking meaningful relationships. Its user-friendly interface, tailored features, and extensive pool of potential matches make it a go-to platform that effectively caters to the needs of its users. Whether you're looking for love or simply want to expand your social circle within the Jewish community, jSwipe provides an ideal environment in which to start conversations and forge lasting connections.
Searching, Filters and Communications
Are you looking for a way to enhance your dating experience on jSwipe? The search, filters, and communication features offered by this popular dating app can help you find potential matches based on your preferences and start conversations with ease.
jSwipe, a popular dating app, offers an intuitive search feature to help users find other members based on various criteria such as age, location, and interests.
The app provides a messaging platform that allows users to communicate with matched individuals smoothly and efficiently within the platform.
Users can initiate conversations easily by sending messages or "swipes" to express interest in other members they find appealing.
With jSwipe's unique chat features, such as emojis and gifs, users can enhance their communication experience while getting to know each other better.
In addition, jSwipe offers convenient notification settings so that users can receive alerts when they receive new messages, ensuring seamless and timely interactions.
Users on jSwipe, a popular dating app, have various search options and filters to help them find potential matches and start conversations. They can search based on location, age range, religious preferences, and even level of observance. The app allows users to swipe right or left on profiles they are interested in or not attracted to, respectively. Once a match is made, users can engage with each other through the messaging feature within the app, making it convenient for starting conversations and getting to know one another.
Security & Safety
Safety and security are paramount when it comes to online dating platforms, and jSwipe recognizes this importance by implementing various measures to ensure its users have a secure experience. The platform has several verification methods in place to establish the authenticity of its users.
One notable feature is the user verification system on jSwipe. This helps weed out potential fake accounts by requiring users to verify their profiles using Facebook or their phone number. By linking their social media account or providing a valid contact number, members can increase their credibility within the community, setting an initial layer of trust among others.
Moreover, jSwipe puts significant efforts into combating bots and fake accounts that may infiltrate its user base. The platform employs advanced algorithms and automated systems to detect suspicious activities, spamming behaviors, or any attempts made by malicious individuals looking for personal gain.
To further enhance security measures, jSwipe offers a two-step verification option as an added layer of protection for users' accounts. Activating this feature requires entering a unique code sent through SMS during login attempts from unrecognized devices. Consequently, unauthorized access becomes significantly more challenging without physical access to the registered mobile device.
Furthermore, privacy concerns regarding photos shared on jSwipe are alleviated since all images go through manual review before becoming visible in users' profiles. This meticulous process ensures that inappropriate content or photographs violating the company's guidelines are promptly detected and removed from the platform.
In terms of privacy policies, jSwipe maintains a robust framework designed to safeguard user data responsibly while adhering to relevant legal requirements. The company explicitly outlines its commitment towards protecting personal information provided by users on its website and app.
Comprehensive measures such as encrypted communication protocols aim at ensuring data remains confidential between users and servers.
While jSwipe demonstrates commendable dedication towards safety and security features in general, there is still room for improvement in some areas. Although mandatory profile verifications help minimize fake accounts initially, continuous monitoring could be enhanced through periodic re-verification processes. Additionally, implementing advanced AI-based identity verification technology could further strengthen the platform's security measures and instill greater trust among its user base.
In conclusion, jSwipe takes safety and security seriously by offering various features such as profile verification through social media or phone numbers, combating bots and fake accounts with automated systems, enabling two-step verification for enhanced account protection, manually reviewing photos to prevent inappropriate content from being displayed, and maintaining a comprehensive privacy policy. While there are areas that can be improved upon in terms of ongoing monitoring and employing cutting-edge identity verification solutions, jSwipe remains committed to creating a secure environment for online dating enthusiasts.
Who's on jSwipe?
jSwipe primarily targets young Jewish individuals who are looking for potential partners within their own community. The app caters to a wide range of age groups, but the majority of users fall between the ages of 18 and 35. This suggests that jSwipe mainly attracts millennials and members of Generation Z who are actively seeking meaningful connections.
When it comes to relationship goals, jSwipe offers options for both casual encounters and long-term commitments.
Approximately 70% of users on the platform are interested in finding serious relationships, indicating a strong focus on fostering lasting connections rather than promoting fleeting encounters or hookups.
While jSwipe initially gained popularity among Jewish singles residing in the United States, its scope has expanded considerably over time. With an increasing global reach, the app now encompasses a diverse audience from various countries across the world. Consequently, jSwipe provides an opportunity for Jewish individuals worldwide to connect with like-minded people who share their cultural values and traditions.
Q&A
1. Is jSwipe free?
Yes, jSwipe is a free dating app that allows users to connect with potential matches in their area. You can create a profile, swipe through profiles of other users, and even send messages without any cost involved. It's a great option for Jewish singles looking to find love online!
2. How to sign up for jSwipe?
Signing up for jSwipe is a piece of cake! Just head to the app store, download this amazing dating app, and create your account with your email or Facebook. Once you're in, browse through profiles and when you find someone interesting, go ahead and send them witty and charming messages. Enjoy finding that special someone on jSwipe!
3. Does jSwipe have a mobile app?
Yeah, jSwipe totally has a mobile app! It's a pretty popular dating app for Jewish folks looking to mingle. With it, you can swipe through profiles and send messages – it's just like Tinder but tailored specifically for the Jewish community.
4. How to register for jSwipe?
So, to get started on jSwipe, this awesome dating app for finding Jewish singles, all you gotta do is download the app from the App Store or Google Play. Once installed, you can create your profile using your Facebook account or by simply entering basic details manually. And voila! You're ready to start swiping right and left on potential matches and send them messages to spark some romantic magic.
5. How to find people on jSwipe?
So, when it comes to finding people on jSwipe, all you gotta do is fire up this awesome dating app and start swiping away! Just swipe through the profiles that pop up on your screen until you find someone who catches your eye. Once you've found your potential match, go ahead and send them a message to break the ice and get the ball rolling!
6. How can I contact jSwipe?
Hey there! If you're looking to get in touch with jSwipe, the awesome dating app for Jewish singles, just head on over to their website and find the "Contact Us" page. From there, fill out the form or send them an email with any questions or feedback you have. Remember, once you're all set up on jSwipe, don't be shy to use it to send messages and connect with potential matches – happy swiping!
7. How to cancel subscription on jSwipe?
To cancel your subscription on jSwipe, first open the dating app and click on your profile. Then, go to settings and select "Manage Subscription" where you can cancel it. Remember, once canceled, you won't be able to send messages or use any of the premium features anymore.
Conclusion
In summary, jSwipe is a user-friendly and efficient dating app that caters specifically to Jewish singles looking for meaningful connections. With a range of appealing features designed to enhance the online dating experience, such as its swipe-based interface and advanced search filters, this platform offers a convenient way for individuals with shared religious values to meet potential partners. Additionally, the option to upgrade to premium membership provides additional perks and benefits.
While jSwipe may not be perfect and could benefit from certain enhancements, it remains an attractive choice within the niche market it serves. Users can expect an intuitive browsing experience, plenty of matches based on their preferences, and successful outcomes in their pursuit of love and companionship.