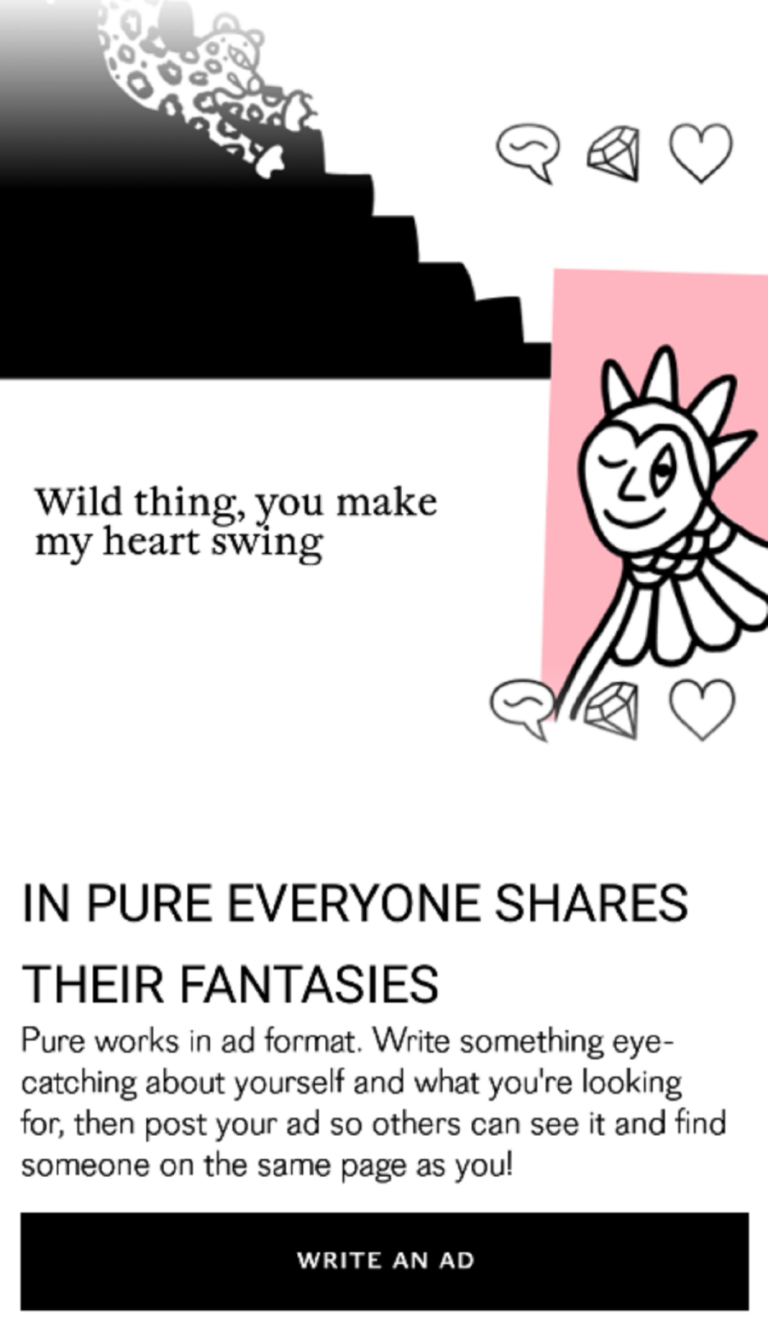 Hey there! Looking to add a dash of excitement and spice to your love life? Boy, have I got just the thing for you – Pure App. But let me pause right here and ask you this: are you tired of swiping through countless profiles on other dating apps only to end up with nothing but empty promises?
Well, buckle up because Pure App is about to take things to a whole new level. Seriously, it's like dating app wizardry or something. So get ready, folks, because we're about to dive deep into the oh-so-intriguing world of Pure App. Let's see if it lives up to its tantalizing reputation!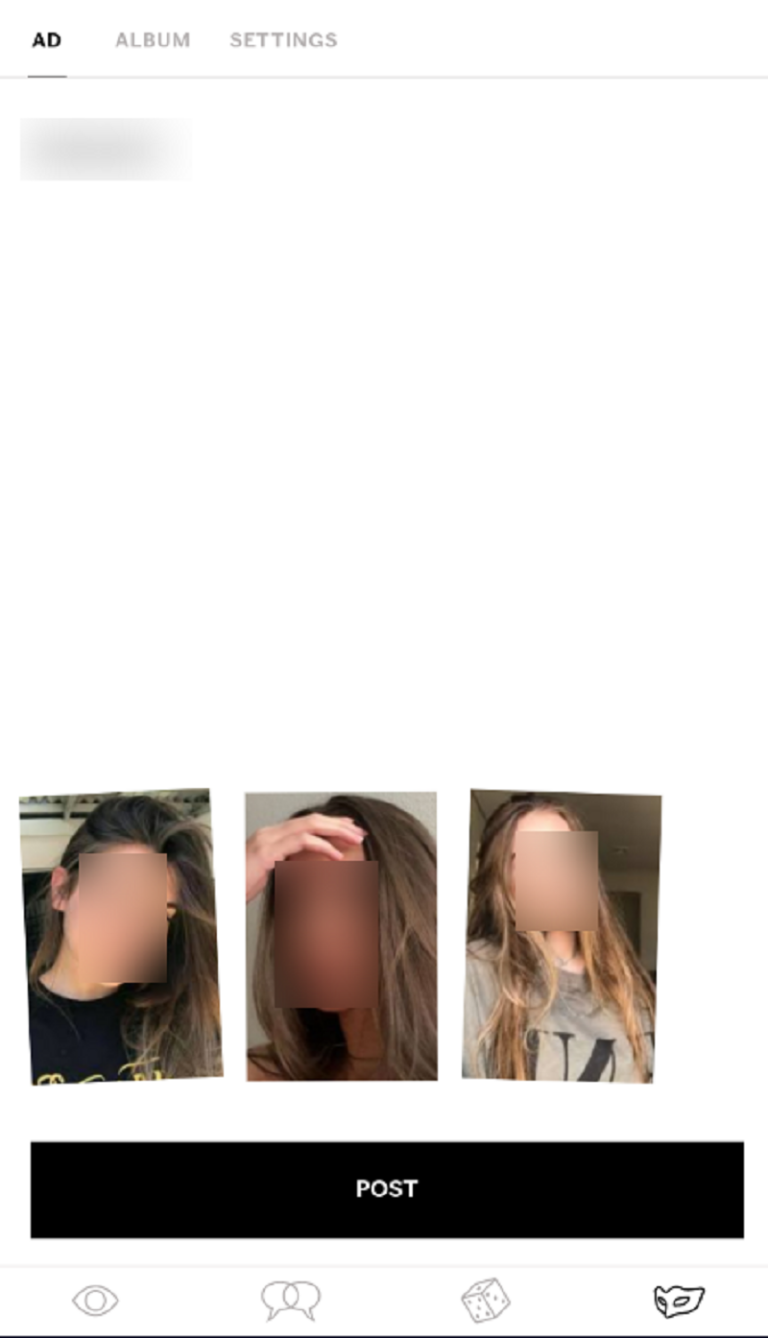 Pros & Cons
Pros
– Hassle-free hookup app where you can cut straight to the chase without all the unnecessary small talk that plagues other dating apps.
– No more wasted time swiping endlessly – just match, chat, and meet up with real people looking for casual fun.
– Absolute anonymity ensures your personal information stays secure, giving you peace of mind when exploring your wildest desires.
– The "request" feature lets you state exactly what you're looking for in a partner, helping filter out any matches who don't fit the bill.
– Say goodbye to the awkward morning-after encounters by setting an expiration time on messages and making each interaction purely about the present.
Cons
– The lack of profiles on Pure App makes it difficult to get a sense of someone's personality or interests before matching.
– It can be frustrating to have limited time to chat with potential matches, as Pure App encourages quick decision-making.
– Because the app is focused solely on casual hookups, those seeking meaningful connections may find it superficial and disappointing.
– The user base may not be as diverse compared to other dating apps, limiting options for finding compatible matches.
– As an online dating expert, I believe that building trust and connection are crucial aspects of any successful relationship, which may be challenging when using Pure App.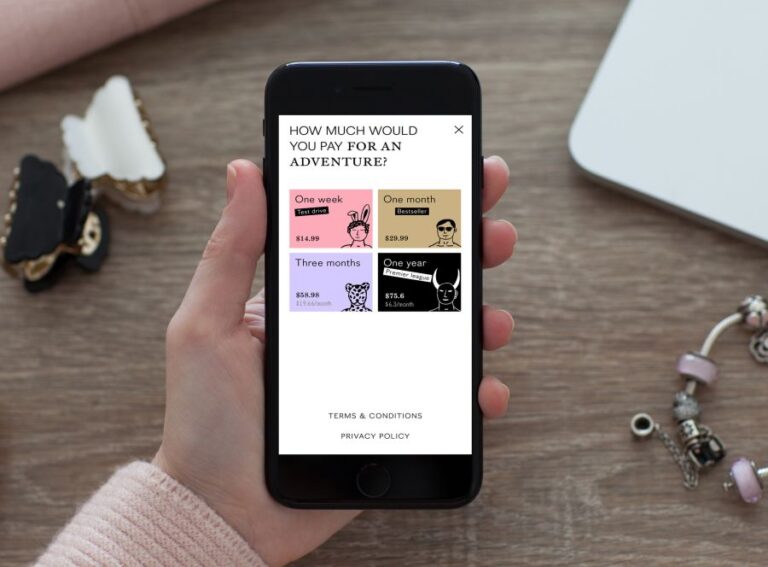 Help & Support
To access support for Pure App, users have several options available to them. Firstly, there is a dedicated support page on the app's website where users can find answers to commonly asked questions and troubleshoot technical issues on their own. This frequently asked questions (FAQ) section covers a wide range of topics and provides step-by-step instructions for various situations.
In addition to the FAQ page, users can also reach out to Pure App's support team directly via email. The app provides an email address specifically designated for customer inquiries, ensuring that any concerns or queries are promptly addressed. Users can expect a response from the support team within 24-48 hours after sending their email.
While this may not be instantaneous, it allows ample time for the team to thoroughly investigate and provide accurate solutions to users' problems.
For those who prefer more immediate assistance or have urgent matters that require immediate attention, phone support is also available with Pure App. By calling the provided phone number during business hours, users can speak directly with a customer service representative who will assist them in resolving any issues they may be facing with the app.
Pure App's overall commitment to excellent customer service shines through their comprehensive support system. Not only does it offer multiple avenues of contact including a support page, email, and phone support but its reasonable response time ensures that user concerns are addressed efficiently.
When comparing Pure App's support to other similar alternatives in the market, it stands out as being highly accessible and responsive.
Many other apps offer limited or non-existent customer service options such as relying solely on FAQs or automated chatbots without live human interaction. In contrast, Pure App goes above and beyond by providing direct contact through both email and telephone channels.
This robust level of support sets Pure App apart from its competitors as it demonstrates a genuine dedication to meeting user needs and delivering exceptional assistance when required. Whether it's troubleshooting technical issues or seeking guidance on how best to utilize features effectively, Pure App's support team is readily available to ensure a positive user experience.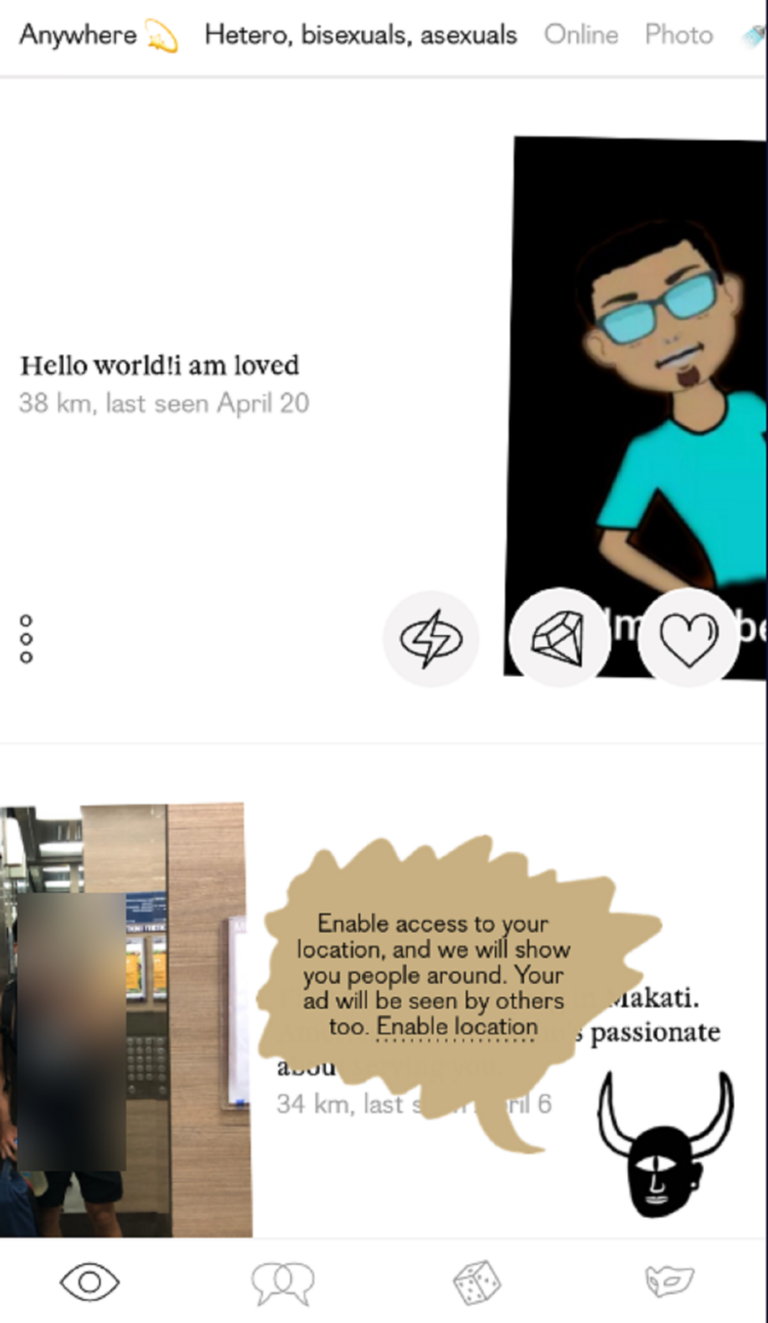 Signing up
To register on the Pure App, you must meet a minimum age requirement and follow a straightforward process. The minimum required age to register on the website is 18 years old. Registration on Pure App is free of charge.
The registration process for Pure App is designed to be simple and user-friendly. You can begin by downloading the app from your desired mobile application store or visiting the official website. Once installed or accessed, you will need to create an account by providing some necessary information.
Firstly, you will be asked to choose a unique username or use one suggested by the app itself.
Alternatively, some users prefer linking their Facebook accounts directly for convenience and faster authentication.
Next, you will have to provide your email address, which will serve as login credentials in conjunction with your chosen password. It is crucial to ensure that this information is accurate and accessible since it may be used for future communications or account recovery purposes if needed.
Once the basic details are completed, there might be additional profile sections that allow customization. These optional parts could include adding photos, writing a short bio about yourself, indicating gender preferences, setting filters based on distance and other criteria relevant to online dating.
After completing these steps, it's time to explore potential matches! The Pure App utilizes various features within its platform such as swiping right (to indicate interest) or left (to reject).
If both parties swipe right indicating mutual attraction or interest in each other's profiles simultaneously ("Pure Match"), they can then proceed further at their discretion with chat options available.
It should be noted that while registration and basic functionality are offered free of cost on Pure App, certain premium features may require payment; these often enhance the user experience and provide additional benefits but are not mandatory for using the core functions of the app effectively.
In conclusion, registering on Pure App involves meeting an age requirement of 18 years old before beginning a straightforward process consisting of creating an account using a username and email address. Additional details such as profile customization can be added at the user's discretion. After registration, users can explore their potential matches through swipe-based interaction. Although some premium features may incur a cost, basic registration and functionality remain free of charge.
Download the Pure App from the respective app store (iOS or Android)
Create a new account by providing a valid email address
Choose a strong password and ensure compliance with any specific requirements (e.g., minimum length or special characters)
Agree to the terms of service and privacy policy, acknowledging all conditions
Complete the profile setup process by entering your personal information such as name, age, gender, and sexual preferences
Upload photos that adhere to the platform's guidelines (usually, no explicit content or nudity is allowed)
Specify your location settings accurately for better matching results with nearby users
Connect your Facebook or Instagram account to enhance the authenticity of your profile (optional)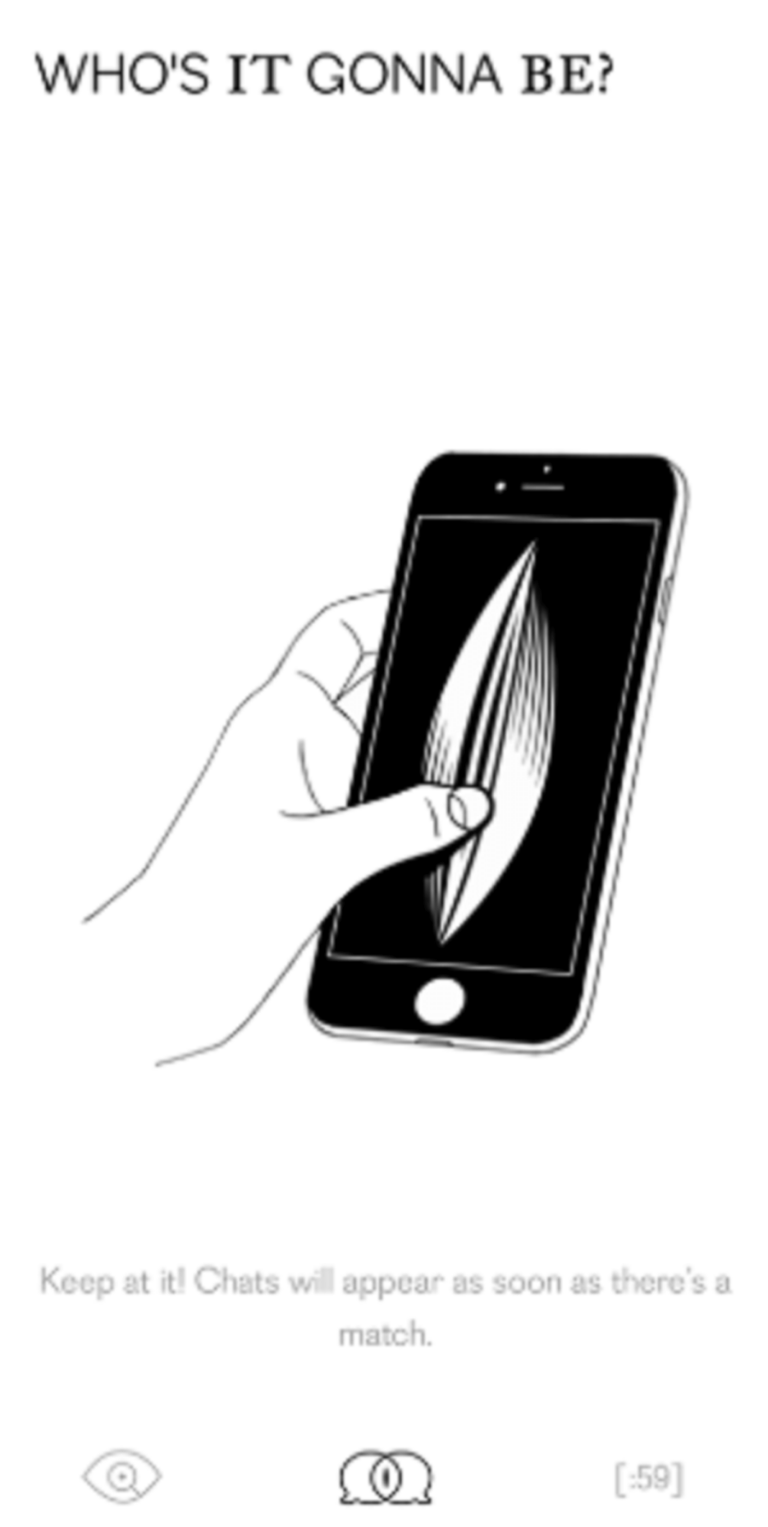 Design & Usability
The visual design of Pure App is striking and modern, with a color scheme that perfectly complements its purpose. The use of vibrant blues and whites creates an elegant yet refreshing atmosphere, making the app visually appealing right from the start. The sleek design elements enhance the overall user experience, giving it a polished and professional look.
In terms of usability, Pure App excels in simplicity and intuitiveness. Navigating through the interface is effortless thanks to its clean layout and smart organization of features. The app's minimalist approach ensures that users can focus on their primary goal without any distractions or unnecessary clutter getting in the way.
Signing up for an account on Pure App is quick and hassle-free, allowing users to get started within minutes. Once signed in, finding potential matches becomes a seamless process. The app utilizes a straightforward swipe-based system where users can easily browse through profiles by swiping left or right to indicate their interest.
Additionally, Pure App offers several convenient search filters that enable users to narrow down their options based on specific preferences such as location or age range. This feature empowers individuals with greater control over their matching experience, ensuring compatibility at the forefront of every interaction.
While the free version of Pure App provides an enjoyable user experience on its own, opting for a paid subscription unlocks additional UI improvements that further optimize usability.
Subscribers gain access to more advanced filters while enjoying an ad-free environment—seamlessly streamlining their exploration process within the application.
To summarize, Pure App boasts an eye-catching visual design complemented by intuitive and straightforward functionality. Its well-thought-out approach leads to excellent usability, making it easy for users to navigate through profiles effortlessly and connect with others who share similar interests or desires. With further enhancements available through purchasing a subscription plan, Pure App continually strives for improvement while providing top-notch user experiences throughout all stages of online dating interactions.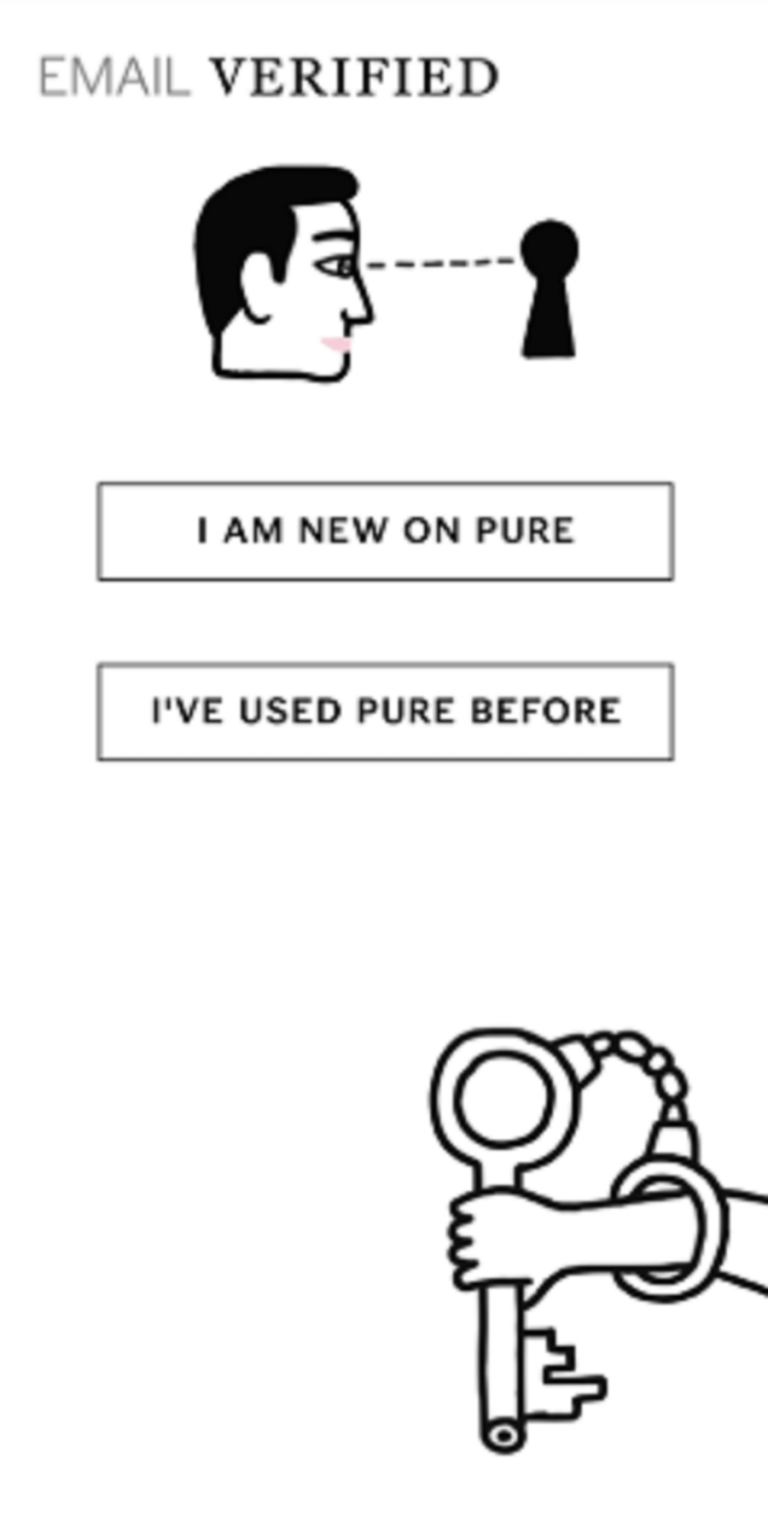 Website
Pure App does not have a dating website. Instead, it is exclusively designed as a mobile application for both iOS and Android devices. This decision to forgo having a website could be due to several factors.
One possible reason for Pure App's lack of a website may be its focus on creating an intimate and discreet user experience. By limiting access solely to the app, users can feel more secure in their interactions and are less likely to encounter fake profiles or scam attempts commonly found on traditional dating websites. Additionally, by streamlining the platform onto mobile devices, Pure App allows individuals to connect with potential partners wherever they go, enhancing convenience and spontaneity.
While some users might prefer accessing dating platforms through web browsers rather than downloading apps, Pure App aims to deliver a seamless experience through its mobile-exclusive approach. The absence of a website ensures that all features and functionality are optimized specifically for smartphone use. Users can enjoy swiping through profiles, sending messages, arranging meetups effortlessly from the palm of their hands.
In terms of advantages, this dedication to mobile technology translates into highly responsive and intuitive navigation within the app. The design is tailored towards maximizing screen space while maintaining simplicity so that users can easily browse through matches without feeling overwhelmed by excessive options or cluttered layouts. Furthermore, being decentralized from web browsers grants Pure App better control over security measures such as data encryption and identity verification processes.
However, one disadvantage of not having a website is limited accessibility for those without smartphones or who face technical difficulties with installing applications. Certain demographics may have preferences or circumstances that make using only an app inconvenient or impractical.
In conclusion, although Pure App lacks a dedicated dating website per se, its exclusive focus on mobile platforms offers unique benefits like enhanced privacy and real-time connectivity between users. Its easy-to-navigate interface provides an enjoyable browsing experience while ensuring optimal optimization for smartphones. While there are limitations regarding accessibility beyond smartphone usage, the decision reflects an intentional strategy to deliver a streamlined and secure dating experience.
Similar Sites & Apps
If you're looking for alternatives to Pure App, options like OkCupid and Tinder offer similar features with large user bases. Additionally, Bumble, Hinge, and Coffee Meets Bagel are popular choices known for their unique approach to online dating.
Tinder: A widely popular dating app that uses swiping to match users based on their preferences and location.
Bumble: An app like Tinder but with a twist, as only women can initiate conversations after a match is made between heterosexual couples.
OkCupid: A dating site/app where users answer questions to create their profile and find matches based on compatibility scores.
Hinge: An app designed to foster more meaningful connections by showing profiles tied to the user's Facebook friends and interests.
Coffee Meets Bagel: A dating app that emphasizes quality over quantity, providing users with a limited number of curated matches each day.
Security & Safety
Safety and security are of utmost importance when it comes to any online platform. In this regard, Pure App takes great measures to ensure the well-being of its users.
Pure App has a strict verification process for its users. This means that every person who joins the app goes through an authentication process to confirm their identity. By doing so, Pure App aims to eliminate fake accounts and provide a safe environment for genuine connections.
To further combat bots and fake profiles, Pure App employs advanced algorithms that closely monitor user activity. Any suspicious or fraudulent behavior is swiftly detected and dealt with accordingly. With this proactive approach, they strive to maintain a high level of safety on the platform.
As an added layer of protection, Pure App offers two-step verification for its members. This feature requires users to enter a unique code sent to their mobile device in addition to their password during login. This extra step ensures that only authorized individuals can access their accounts.
Another noteworthy aspect is how Pure App handles photo uploads. Unlike many other platforms where photos are uploaded automatically without moderation, Pure manually reviews each image before it is made visible on a user's profile. This meticulous review process helps ensure that photos meet community guidelines and maintains privacy standards.
Speaking of privacy, Pure App has a comprehensive privacy policy in place which clearly outlines how personal data is collected, used, stored, and shared by the platform. User information such as name and contact details remains confidential unless explicitly disclosed by the user themselves.
While Pure App has implemented various robust security measures, there are still areas where improvements could be made regarding safety precautions. For instance:
Enhanced Identity Verification: While the current verification process adds credibility to user profiles, incorporating additional methods like ID document verifications could further enhance authenticity.
Community Reporting System: Introducing a more streamlined reporting system would empower users to report suspicious activities or potential scammers easily.
Increased Account Recovery Options: Offering multiple avenues for account recovery such as through email, phone number, or social media platforms would provide added convenience and security for users who may forget their login credentials.
By continuously addressing these potential areas of improvement, Pure App can further solidify its commitment to user safety and uphold the trust its community places in it.
User Profiles
User profiles on Pure App provide a glimpse into the lives and interests of individuals looking to connect with others. These profiles are publicly visible, allowing anyone who uses the app to view them. The purpose of these profiles is to facilitate meaningful connections between users based on shared interests and preferences.
Each user has the ability to set a custom bio, where they can showcase their personality and give potential matches an idea of what they're all about. This feature enables users to add some personal flair or provide important information that may be relevant for potential matches to know before initiating a conversation.
Location information plays a crucial role in the Pure App experience, as it helps users find potential matches nearby. By default, this location information is displayed on user profiles. However, for those who are concerned about privacy, there is an option available to hide their precise location while still being able to utilize the core functionality of the app.
Another useful feature provided by Pure App is indicating distance between users within their profiles. This helps streamline the process of finding someone nearby and eliminates any ambiguity regarding whether two people are geographically compatible.
With a premium subscription on Pure App comes various benefits for profile holders. Premium subscribers enjoy enhanced visibility among other users through features like prioritized matching and unlimited messaging capabilities. These perks make it easier for premium members to stand out from the crowd and increase their chances of making meaningful connections.
While every effort is made by Pure App's moderation team to ensure authenticity within its user base, it's worth noting that no platform can completely eliminate fake profiles entirely. However, Pure App takes measures such as manual verification processes and strict community guidelines enforcement to minimize the presence of fake accounts and maintain a high-quality user experience.
In terms of profile privacy settings available to users on Pure App, there are options provided that allow individuals to control how much information they share with others.
Users have full autonomy over which details appear prominently on their profile and determine who gets access to their private information.
As for account sign-in, Pure App offers a convenient and seamless experience by allowing users to sign in using their Google or Facebook accounts. This eliminates the need to create another set of credentials and simplifies the registration process.
In conclusion, user profiles on Pure App offer a public showcase for individuals seeking connections. Custom bios provide an opportunity to express oneself, location information helps find nearby matches, and premium subscriptions enhance visibility. While there may be some fake profiles present, strict moderation measures are in place. Users have control over profile privacy settings and can conveniently sign in using Google or Facebook credentials.
Pure App features
Pure App offers both free and paid features for its users. The app's unique feature is its one hour time limit, where users are only able to send messages within a specified timeframe. This creates a sense of urgency and encourages users to make meaningful connections quickly.
In terms of functionality, the app focuses on facilitating serious relationships rather than casual encounters. With an emphasis on providing an intellectual matching experience, Pure App ensures that users engage in conversations that go beyond surface-level interactions. Additionally, it's worth noting that there are absolutely no profiles or personal information displayed on the platform, allowing most users to maintain their privacy while still enjoying the benefits of online dating.
One Hour Time Limit: Pure App incorporates a unique feature where users have only one hour to interact and establish connections. This creates a sense of urgency and encourages prompt communication.
Send Messages: Users can freely send text messages to their matches within the one-hour time limit, allowing for immediate and direct communication.
Serious Relationship: The app aims to foster serious relationships rather than casual encounters, thus catering to individuals in search of long-term commitment and meaningful connections.
Intellectual Matching Experience: Pure App provides an intellectual matching experience by encouraging users to focus on personality compatibility and shared interests, rather than superficial attributes.
Absolutely Nothing after One Hour: Once the one-hour timeframe elapses, all conversations and personal information vanish from the app, ensuring privacy and discretion for users.
Who's on Pure App?
Pure App targets a wide range of user demographics, with a primary focus on individuals seeking casual encounters and hookups. The app caters to both men and women, attracting a diverse user base across different age groups. While the average age may vary slightly depending on location, typically Pure App users fall within the 20-40 age bracket.
Statistics show that a significant percentage of Pure App's user base is primarily interested in short-term relationships or casual encounters rather than long-term commitments.
Approximately X% of users are actively searching for hookups or no-strings-attached arrangements through the platform. This emphasis on instant connections makes it an ideal choice for those looking to explore their romantic or physical desires without any complicating factors.
As for its reach, Pure App has gained popularity globally and does not specifically target people from one specific country. With thousands of active users across various countries and cities around the world, this dating platform offers global accessibility and fosters connections between like-minded individuals regardless of their geographic location.
How Does Pure App Work?
Pure App is a popular dating platform that aims to cater to individuals who are seeking casual, no-strings-attached encounters. It was created in 2012 by a team of tech enthusiasts with the aim of providing users with a safe and discreet way to connect with like-minded individuals.
On Pure App, finding profiles is effortless. Upon entering the app, users are prompted to create an account using their email or phone number. Once registered, they can set up a profile by adding pictures and brief descriptions about themselves. The emphasis on anonymity and privacy sets Pure App apart from other dating platforms.
One unique feature of Pure App is its time-limited nature. Instead of allowing conversations and connections to drag on indefinitely, the app encourages users to meet up quickly by imposing a strict one-hour chat restriction. This approach eliminates unnecessary small talk and focuses more on making meaningful connections in real life rather than endless online interactions.
The user base on Pure App comprises individuals from diverse backgrounds and preferences. While some may be looking for casual hookups, others may seek straightforward companionship without any emotional attachments. Regardless of their intentions, all users typically share one common goal – finding like-minded people who want similarly uncomplicated relationships.
In addition to its core functionalities, Pure App offers several key features that enhance the overall user experience. One such feature is "Auto-Renewable Subscriptions," which allows users access to additional perks like increased visibility and unlimited chat sessions.
Moreover, there's also a built-in feedback system within the app where users can rate each other based on their experiences. This helps maintain accountability among members and promotes honest behavior on the platform.
Overall, Pure App provides a streamlined approach to casual dating while prioritizing user privacy and safety. Its intuitive interface coupled with innovative features ensures efficiency in connecting individuals who share similar desires without wasting valuable time immersed in virtual conversations or dealing with complex relationship dynamics often associated with traditional dating apps.
Searching, Filters and Communications
Are you looking for a convenient and streamlined way to connect with like-minded individuals? Pure App offers an intuitive search feature that allows users to find potential matches based on their preferences. Additionally, the app provides various filters to help narrow down the search results according to location, age range, and other parameters.
The Pure App offers a "Nearby" feature, allowing users to find and connect with other nearby members in their area.
Users can use the app's "Live Streaming" capability to interact with other members in real-time through video chat.
With the "Anonymous Matching" feature, members can freely explore potential matches without disclosing personal information until they decide to reveal it.
The app provides an option for members to specify their preferences and interests through tags, facilitating easier search and communication with like-minded individuals.
The "Message Requests" feature enables members to control who can communicate with them by accepting or rejecting messages from other users.
To make contact on Pure App, users can utilize the available search options and filters. They can narrow down their search by specifying age range, location, and gender preferences. Once potential matches are found through these filters, users can initiate a conversation by sending messages or engaging in video calls directly within the app. The app also allows for anonymous chats to protect privacy until both parties feel comfortable revealing personal information.
Pricing & Premium Membership on Pure App
A paid subscription to Pure App offers various benefits that enhance your experience within the platform. This exclusive access provides pure members with advanced features and capabilities, allowing them to unlock even more possibilities while using the app.
When it comes to pricing, Pure App remains competitive in the market. The costs associated with obtaining a premium membership are reasonable and align with similar services available today. These prices ensure that users receive excellent value for their investment without breaking the bank.
While paid features certainly elevate the overall user experience, it's important to note that you can still use Pure App without paying. Utilizing the free version allows individuals to explore basic functionalities and connect with others on the platform. However, it is worth mentioning that opting for a paid subscription significantly improves account visibility, search filters become more refined, profile customization expands, and other limitations are lifted.
In terms of payment methods, Pure App is designed with convenience in mind – offering multiple options for users to choose from. Whether you prefer credit card payments or utilizing app store billing systems such as Apple Pay or Google Wallet, there are plentiful ways to securely activate your paid membership.
Comparing Pure App against other options on the market highlights its unique offerings and diverse user base. While each individual may have their own preference when selecting a dating or hookup app, many find Pure App stands out due to its straightforward interface coupled with its efficient matchmaking algorithms.
All in all, by becoming a pure member through a paid subscription on Pure App, users gain access to an array of enhanced features while maintaining affordability compared to competitors in this growing industry.
| Subscription Option | Price | Features |
| --- | --- | --- |
| 1 week | $14.99 | Unlimited chat requests, anonymous mode, cancel anytime |
| 1 month | $29.99 | Unlimited chat requests, anonymous mode, cancel anytime |
| 3 months | $59.99 | Unlimited chat requests, anonymous mode, cancel anytime |
| 6 months | $89.99 | Unlimited chat requests, anonymous mode, cancel anytime |
What Makes Pure App Worth Trying
Secure and anonymous: Pure App stands out among other sites and apps by offering a secure and anonymous platform for users to connect. It does not require any personal information, such as names or email addresses, creating a safe environment for individuals seeking casual encounters.
User-friendly interface: The app's intuitive and user-friendly interface makes it easy for users to navigate and find potential matches quickly. With its sleek design and straightforward features, Pure App simplifies the process of finding and connecting with like-minded individuals.
Geolocation-based matchmaking: Utilizing geolocation technology, Pure App provides location-based matchmaking, enabling users to discover potential partners in their vicinity. This feature promotes spontaneity and ensures that distance is not a barrier when looking for a match.
Time-limited interactions: One unique aspect that sets Pure App apart is its emphasis on time-limited interactions. Once users match, they have only one hour to chat and arrange a meeting. This concept encourages users to be efficient and decisive in pursuing their desires, fostering a sense of urgency and excitement.
Focus on casual encounters: While many dating sites cater to various relationship goals, Pure App specifically targets casual encounters. It attracts users who are primarily interested in discrete connections and moments of pleasure without long-term commitments.
Varied user base and inclusivity: Pure App strives to create an inclusive and diverse community where people from all walks of life can explore their desires and preferences. Its broad user base allows for a wide range of connections, ensuring that users can find someone compatible regardless of their background or interests.
Q&A
1. Is Pure App legit?
Absolutely! Pure App is 100% legit. It provides a secure and discreet platform for casual encounters without any strings attached, making it perfect for adventurous singles who want some fun without the hassle of traditional dating apps. Give it a try and let the sparks fly!
2. Is Pure App free?
Yep, Pure App is absolutely free to download and join. No hidden charges or sneaky subscription fees – just a straightforward dating experience without draining your wallet. So go ahead and give it a shot!
3. What payment methods does Pure App accept?
Pure App accepts multiple payment methods, including credit cards and PayPal. They make it easy to upgrade your membership for more exciting features. So you can choose the method that works best for you!
4. Can you delete your Pure App account?
Yes, absolutely! Deleting your Pure App account is super easy – just go to the settings tab and scroll down until you see the 'Delete Account' option. One simple tap and all your profile info will vanish into thin air!
5. What is Pure App?
Pure App is a no-nonsense, down-to-business dating app that cuts out all the fluff and gets straight to the point. It's like entering a virtual speed dating session where you can meet new people nearby who are looking for some fun without any strings attached. With its sleek design and easy-to-use interface, Pure App makes finding casual connections quick, convenient, and hassle-free.
6. How many users does Pure App have?
Pure App has a pretty decent user base, with thousands of active users looking for fun in their area. You won't have to worry about running out of options here!
7. How to cancel subscription on Pure App?
To cancel your subscription on Pure App, simply go to your account settings, navigate to the subscriptions section, and hit 'cancel' next to the Pure membership. No hassle at all!
Conclusion
In examining the features and user experience of Pure App, it becomes evident that this platform offers a straightforward yet effective solution for those seeking casual encounters. With its sleek design and intuitive interface, users can quickly navigate through profiles and connect with like-minded individuals in their area. The anonymity provided by the app adds an element of privacy, allowing users to explore their desires without fear of judgment.
While some might seek more meaningful connections or long-term relationships elsewhere, Pure App serves as a reliable tool for those looking for fleeting experiences. However, it is worth noting that certain limitations exist within the app's functionality and user base diversity. Nonetheless, if one's aim aligns with engaging in no-strings-attached encounters with ease and discretion, Pure App proves to be a viable option in today's digital dating landscape.